I-House Celebrates Women's History Month
Writing the night before classes began at the University of Chicago in October 1892, newly minted Assistant Prof. Marion Talbot joked: "Tomorrow I begin my part as dear-professor instead of dear-scrubwoman!" During her three decades at the University, she used her position to passionately advocate for women's equality in education. When the University announced a $300,000 gift from industrialist La Verne Noyes in 1915 to build a women's clubhouse in memory of his late wife, Ida, Talbot eagerly offered input on the design and function of the space. Noyes Hall was initially constructed as a place for women to dine, socialize and swim, as well as a space that sparked "tolerance, sympathy, kindness, the generous word and the helpful act," Talbot said. As we celebrate Women's History Month, the University is continuously dedicated to creating an environment that supports the best scholarship possible, and women are essential members of this academic community.
The International House mission to promote peace through cross-cultural understanding grew out of the aftermath of World War I, when countries started to look inward. Since the dedication of International House of Chicago on October 3, 1932, our mission has never changed, and our community remains committed to this important work. As globalization brings new opportunities and complexities, our work to prepare leaders for the global community resonates today with renewed urgency. We remain dedicated to our founding principles and to creating an inclusive environment where all individuals are empowered to fully participate in the exchange of ideas and perspectives.
It is for these reasons, we have chosen the theme for our 90th anniversary celebration—Welcoming the world. Championing diversity.
As we celebrate this important milestone, we recommit ourselves to work tirelessly to uphold these ideals—through globally focused public programs on campus and around the world, community outreach and engagement activities designed to foster diversity of thought and experience, and as active members of the International Houses Worldwide Network. In this month, and throughout the year, it is our commitment to acknowledge the many contributions of women to the University and the world.
Notable Alumnae at I-House
Mary Ann Glendon
Mary Ann Glendon (born October 7, 1938) is the Learned Hand Professor of Law at Harvard Law School and a former United States Ambassador to the Holy See. Glendon lived at International House in 1959 as she completed her B.A. degree at the University of Chicago. After that, she also got her Juris Doctor, and Master of Comparative Law at UChicago. She teaches and writes on bioethics, comparative constitutional law, property, and human rights in international law. She supports government bans on abortion services and "writes forcefully against the expansion of abortion rights." She was awarded National Humanities Award in 2005.
Katharine Meyer Graham
Katharine Meyer Graham (June 16, 1917 – July 17, 2001) was an American newspaper publisher. She lived at International House from 1936 to 1938, during which she completed her B.A. degree at the University of Chicago. Graham led her family's newspaper, The Washington Post, from 1963 to 1991. She presided over the paper as it reported on the Watergate scandal, which eventually led to the resignation of President Richard Nixon. She was the first 20th century female publisher of a major American newspaper and the first woman elected to the board of the Associated Press. Graham's memoir, Personal History, won the Pulitzer Prize in 1998. She was also awarded Presidential Medal of Freedom in 2002.
Frances Kathleen Oldham Kelsey
Frances Kathleen Oldham Kelsey (July 24, 1914 – August 7, 2015) was a Canadian American pharmacologist and physician. She lived at International House from 1939 to 1941, after she got her Ph.D. in pharmacology at the University of Chicago and joined the faculty here. As a reviewer for the U.S. Food and Drug Administration (FDA), she refused to authorize thalidomide for market because she had concerns about the lack of evidence regarding the drug's safety. Her concerns proved to be justified when it was shown that thalidomide caused serious birth defects. Kelsey's career intersected with the passage of laws strengthening FDA oversight of pharmaceuticals. Kelsey was the second woman to receive the President's Award for Distinguished Federal Civilian Service, awarded to her by John F. Kennedy in 1962.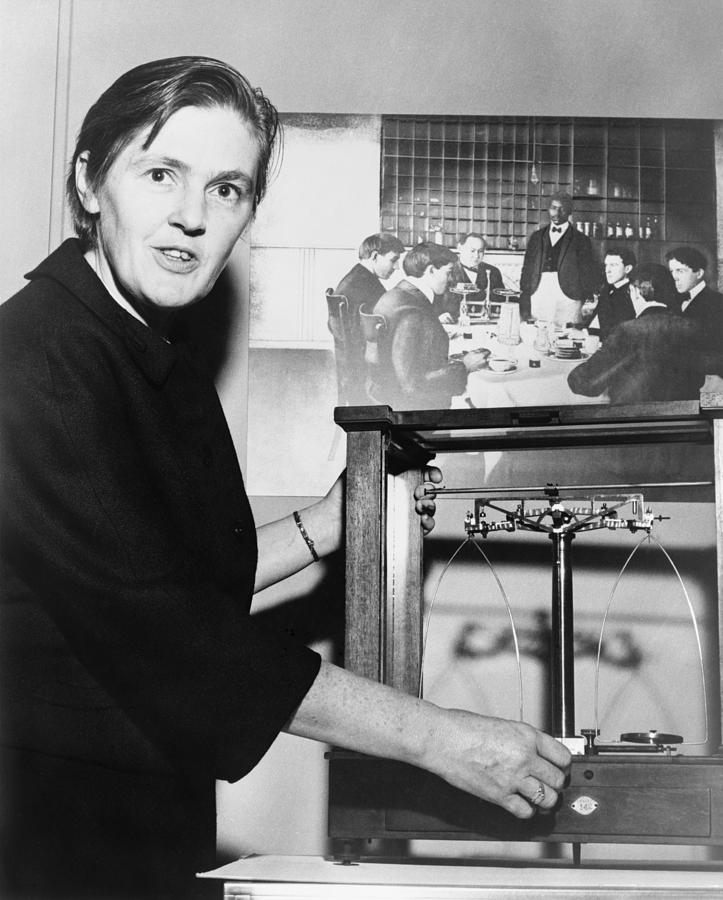 Sara Paretsky
Sara Paretsky (born June 8, 1947) is an American author of detective fiction. She lived at International House in 1968, after which she got her M.A. at the University of Chicago in 1969 and completed a Ph.D. in history here in 1977. Her dissertation was titled "The Breakdown of Moral Philosophy in New England Before the Civil War". She also earned an MBA in 1977 from the University of Chicago Graduate School of Business. Paretsky is best known for her novels focused on the protagonist V. I. Warshawski, and she is credited with transforming the role and image of women in the crime novel.
Marjorie Holloman Parker
Marjorie Holloman Parker (1916-2006) was chairman of the University of the District of Columbia Board of Trustees and Presidential appointee to City Council in Washington, D.C. She lived at International House in 1938, after which she started her life-long fight for improved public education. Her 1973 proposal to turn the city's school board seats from elected ones back into appointed ones was widely condemned, but she argued that the schools needed "the expertise of people not generally chosen in a popular election." In 1988, she praised President George H.W. Bush, saying, "He's been supportive of things I believe in — education in particular."
Programs around the University
A Woman's Place is in the House:
A Conversation with Speaker Emerita Nancy Pelosi
Since 1917, women have been a minority in Congress, but have had an outsized influence on politics and policy. Kick off Women's History Month hearing from the most significant woman to ever serve in the legislative branch as she holds forth on leadership, the struggle to preserve democracy and the future of women in contemporary American politics.
Watch video of the event at:
https://www.youtube.com/watch?v=hSZdCnwwlWQ